Autocourteousnessly (tunnel Of)
or the inevitability of praying to a wall
(Tunnel 25 meter, Zwart papier, Krijt, Dubbelzijdige tape)
Fietstunnel aan de Doornboslaan in Breda;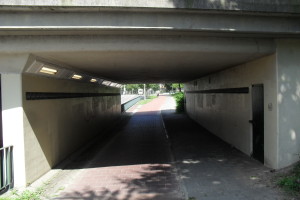 Aan de ene kant de tekst 'Alsjeblieft' en aan de andere 'Dankjewel'.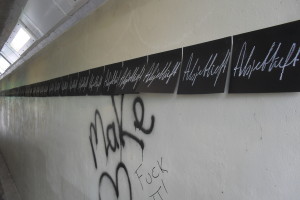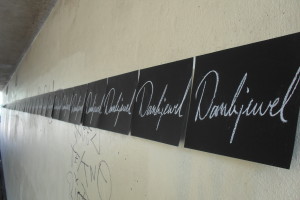 Woorden fladderen in de tunnelwind of als er fietsers/brommers doorheen rijden
Video's;
Na twee dagen… een week;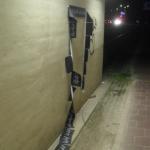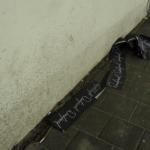 *
******
******
Tunnel of auto-Courteousness
Two words on each side of a tunnel in Breda (Holland). The word "please" on one site, "thank you" on the other. The words are written on two strings of black A2 size papers waving in the wind. Length of the tunnel; 25 meters.
*